Unfortunately, we were unable to get permission to stage the 11th Dirt Half Challenge, however, you can still take part in our Dirt Half Virtual Challenge during November. Entries open on Monday 14 September until Saturday 31 October, so get online and claim your place.
ENTRY FEE: £20:00 + £2 post & packaging
PRICE INCLUDES A unique branded tech t-shirt in dark lead and fab branded wooden medal to add to your collection.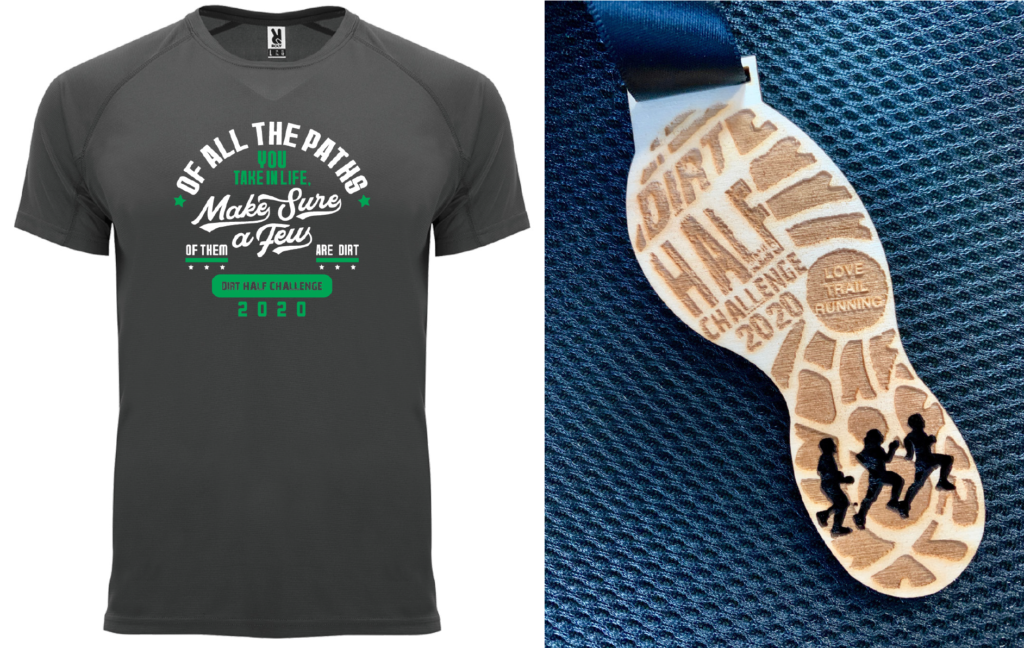 MINIMUM AGE: The minimum age for participants is 17 on race day.
Instructions for Dirt Half Challenge Virtual Race…
HOW IT WORKS
Step 1 – REGISTRATION IS NOW OPEN AND WILL CLOSE ON 31st OCTOBER. YOU CAN REGISTER HERE
STEP 2 – COMPLETE YOUR RUN ON YOUR OWN COURSE ANYTIME DURING NOVEMBER. PLEASE FOLLOW SOCIAL DISTANCING GUIDELINES.
STEP 3 – SUBMIT YOUR EVIDENCE TO YOUR ACTIVE.COM ACCOUNT BEFORE THE END OF NOVEMBER. THIS CAN BE A SCREENSHOT OR PHOTO OF YOUR GARMIN, STRAVA, OR ANY OTHER TRACKING DEVICE.
STEP 4 – SUBMIT YOUR FINISH TIME HERE. YOUR RESULT WILL APPEAR ON THE LEADER-BOARD.
STEP 5 – WE WILL POST OUT YOUR WELL DESERVED REWARDS FROM EARLY DECEMBER.
Thank you for supporting our event 🙂
Posted September 14, 2020 in: Event by ahully
---