Unfortunately, we were unable to get permission to stage the 11th Dirt Half Challenge, however, you can still take part in our Virtual Race on the weekend that would have been the Dirt Half Challenge. Entries open on Monday 14 September until Saturday 31 October, so get online and claim your place on the start line.
ENTRY FEE: £20:00 + £2 post & packaging
PRICE INCLUDES A unique branded tech t-shirt in dark lead and fab branded wooden medal to add to your collection.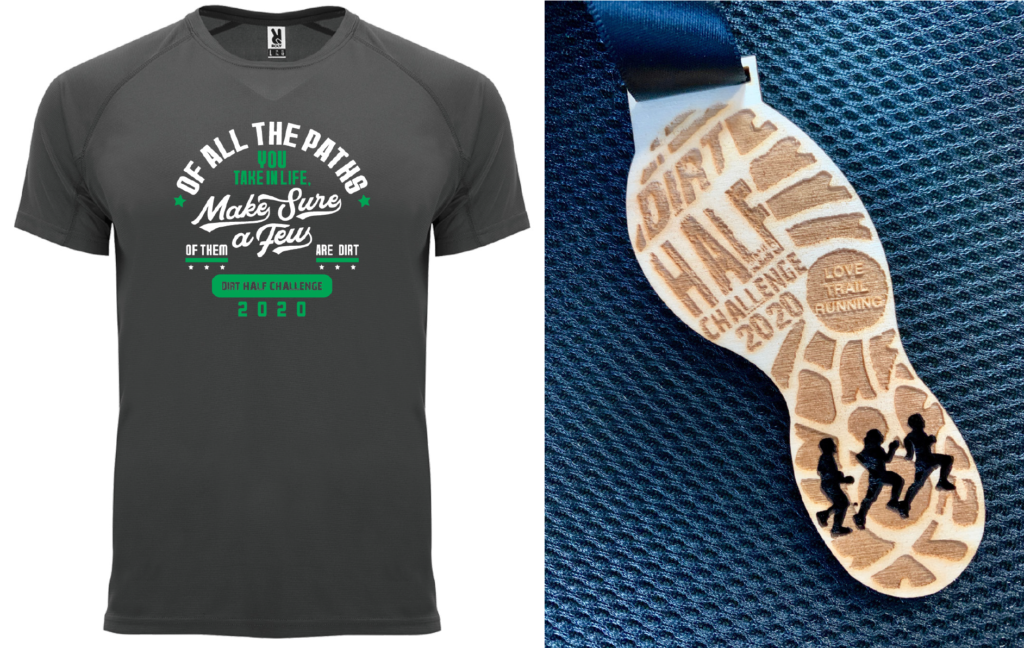 MINIMUM AGE: The minimum age for participants is 17 on race day.
Instructions for Dirt Half Challenge Virtual Race…
Step 1 – Enter the Dirt Half Virtual Challenge. We can only accept entries from UK residents.
Step 2 – Complete your virtual run/s on your own course, or ours, at your own pace, anytime between Saturday 14th and Monday 16th November 2020. This can be at home on a treadmill if you wish. You don't have to do all of the distance at the same time. Please follow the latest Government guidelines on social distancing.
Step 3 – Take a screenshot or photo of your Garmin, Strava, or any other tracking app or device.
Step 4 – Go to https://myevents.active.com/ and sign in using the email address and password you registered with.
Click 'Upload document' to submit your image. You will also be asked to type your finish time, which will be published to the leader-board.
You have from Saturday 14th am until Friday 20th November to midnight to do this. The file must be in pdf, jpg, or png format and less than 1mb in size.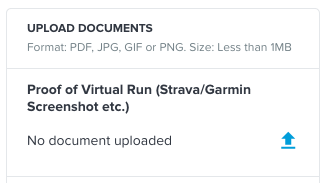 The message will change to 'pending' as we need to approve our end, which is just a formality.
Step 5 – We will prepare and post your rewards from early December to the address given on your original registration. If you need to change this address, you can also do this on Active under 'Edit Registration' up until Friday 20th November to midnight. Please change any details BEFORE you submit your evidence.
Thank you for supporting our event 🙂
Posted September 14, 2020 in: Event by ahully
---